Joeffice - The First Open Source Office Suite written in Java Released.
Location:
Amsterdam, The Netherlands
As
announced
earlier, after
30 days
of intense development, I'm pleased to announce the first release of
Joeffice
.
Joeffice
is an open source (under Apache License 2.0) office suite written in Java. The web sites:
The characteristics:
Released under the Apache license
Works on Windows, Linux, Mac OS X and online thanks to Java™
Tab and docking windows thanks to NetBeans RPC
No hard-coded English (for internationalization)
Components: Word processor, Spreadsheet, Presentation, Database and Drawing
Supported documents: docx, xls, xslx, csv, pptx, h2.db, svg
Alpha 1 version, so still a lot to do and to fix (read Call for participation)
The core components:
Java 7 / Swing
The NetBeans application framework
Apache POI
H2 Database
Apache Batik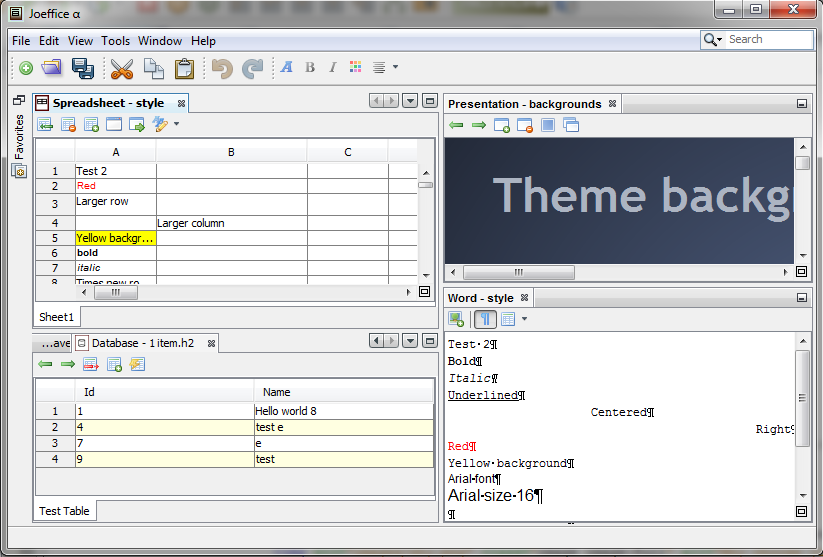 Published at DZone with permission of Anthony Goubard, author and DZone MVB.